A HubSpot abandoned cart campaign for your Shopify store can help you recover about 10-15% of your "almost-lost" sales. Given that nearly three out of four online retail customers abandon their carts, recovering even 10 to 15% translates to significant revenue.
Abandoned cart campaigns — or simply the communications that target shoppers who abandon their carts — persuade abandoners to return to the store and complete their purchase.
It's true that HubSpot is more of a B2B-first automation solution, but it offers some good eCommerce inbound marketing automation capabilities, too. In this article, we'll see how the HubSpot-Shopify integration helps you set up automated HubSpot abandoned cart workflows for your Shopify store, so you can woo back your cart abandoners and generate more revenue.
A quick side note: We develop inbound campaigns for hundreds of Shopify store owners that use HubSpot, so we'll be honest: The HubSpot-Shopify integration isn't perfect (and we do have to use workarounds sometimes and even get our hands dirty with code), but we see it getting better all the time.
1. Connect your HubSpot portal with your Shopify account
To bring world-class marketing automation to eCommerce stores, HubSpot integrates with a host of eCommerce platforms, including Shopify.
So to set up HubSpot eCommerce workflows that bring this automation magic to your Shopify store, you first need to connect your HubSpot portal with your Shopify store. To help you connect the two, HubSpot offers its own HubSpot-Shopify integration that you can find in its App Marketplace.
After installing HubSpot's Shopify app, just enter your store's Shopify URL and click Connect to Shopify. In the popup window that appears, log into your Shopify store, and that should be it.
Here are the detailed steps to integrate your HubSpot and Shopify accounts.
After the integration is set up, complete step of creating your HubSpot abandoned cart campaign manually as the default settings may not be ideal (as we'll see below).
2. Set up your abandoned cart properties
By default, HubSpot fetches a bunch of properties for each customer and order that a Shopify store generates. These include properties like "Email" for a customer (known as a "contact" in HubSpot) and "Abandoned checkout URL" for an order (referred to as a "deal" in HubSpot). Data must flow seamlessly between the two platforms so that all these properties are consistent across both.
That's why once you've the HubSpot-Shopify integration in place, it's time to sync these properties across both platforms.
In this step, set up a two-way data sync between your HubSpot portal and your Shopify store. (By default, HubSpot is set to use the one-way data sync option. But you choose the second one as you want changes that happen in any to reflect in both!)
Also, create a few demo contacts/orders to test this sync.
Because a Shopify order is seen as a deal in HubSpot (as it's basically a transaction), a HubSpot cart abandonment campaign naturally uses deal-based workflows using deal-based properties like Abandoned checkout URL.
Using contact-based properties for HubSpot's abandoned cart workflows is challenging as they're designed to be deal-based workflows. If you still want to use them, try adding them as custom properties.
In fact, we've found creating custom properties to be one of the top abandoned cart workarounds for HubSpot that lets you use contact-based properties in cart abandonment workflows (when you're at least subscribed to the Marketing Pro plan or a higher one).
This current execution in HubSpot, though, is less than ideal as using deals for workflows means going with the Sales Pro (or higher plans) in many use cases.
3. Create your abandoned cart list
Once you've connected your HubSpot portal with your Shopify account and set the properties to sync, you're ready to build your abandoned cart list in HubSpot.
This is your HubSpot Smart list, where HubSpot will only add contacts that match your conditions of cart abandoners. To help HubSpot filter these people out, use the filter "Abandoned Cart URL = Known" to create this list. Make sure to use a descriptive name for your list.
This is the segment/list that your HubSpot abandoned cart workflows will target to deliver email communications to… pushing them to complete their purchase. When contacts that abandon carts complete their purchase (say, after the second of the three emails in your abandoned cart messaging automation), they'll be automatically ousted from this list. So they won't receive any more messages from your HubSpot portal about returning to their cart.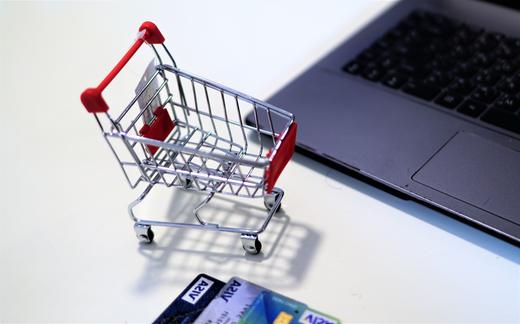 4. Write your abandoned cart emails
This is the step where you write your emails that HubSpot will send to bring your cart abandoners back to your store.
These emails make the "heart" of your HubSpot abandoned cart campaign. Keep in mind that the contact receiving the email is already interested in the product, so you don't need long sales emails here.
Focus on these three elements that make an effective abandoned cart email:
Direct copy (only focused on getting the recipient back to the store)

A striking image of the product(s) left in the cart

And a prominent, unmissable CTA button (NOTE: test that the unique URLs work)
You can also offer a small discount or some offer to incentivize the contact to complete their purchase.
Here's an example of what a clean conversion-friendly abandoned cart email looks like:
Check out this video for more tips on how to create high-converting HubSpot-Shopify cart abandonment emails.
While there's no industry standard for how many emails you should send, most businesses report recovering most abandoned sales with a three-email series. Go for three in your HubSpot abandoned cart campaign.
5. Set up eCommerce HubSpot workflows to deliver your abandoned cart recovery emails
Now that you already have a segment in your list that's catching the contacts abandoning their carts and your recovery emails, it's time to set up workflows that automatically deliver them as cart abandons happen. Use standard if/then branches to build this workflow.
Here's what a typical HubSpot eCommerce workflow for an abandoned cart campaign looks like:
Note that if you're on the Marketing Pro plan and NOT the Sales Pro one, you won't be able to use your deal-based properties in contact-based workflows.
Conclusion
As with every marketing campaign, TEST before you go live with your HubSpot-Shopify abandoned cart one. Get someone on your team to leave a loaded cart and see how your HubSpot portal treats them. Confirm if your cart abandonment messaging gets delivered to them as intended.
Also, ensure that you don't end up running abandoned cart recovery campaigns via both Shopify and HubSpot (as even Shopify comes with native abandoned cart recovery functionalities). You don't want both on.
For delivering better campaigns via your HubSpot abandoned cart workflows, test different send times and time delays between each email in your workflow. That way, you'll learn what works the best for you. Do a little competitive analysis too. Abandon carts at your top competitors' stores and see what abandoned cart messaging they deliver and how.
Here's a quick recap of how to set up a HubSpot abandoned cart campaign for a Shopify store:
Set up the integration between both the platforms

Sync properties between the two

Create an abandoned cart list

Write your abandoned cart recovery emails

Set up your eCommerce HubSpot workflows
Test vigorously… AND go live! Keep track of your metrics after launch. Compare to some industry KPIs and work hard to outperform those.
If you don't have the time or resources to create your own HubSpot-Shopify abandoned cart campaign, check out our turnkey abandoned cart recovery campaign package. You can go live with our HubSpot-Shopify abandoned cart campaign on your store within a day!
You don't just get the email assets and workflows you need but also the expertise of our marketing technologists (who will set it all up inside your HubSpot portal). This roughly saves you 6 hours of asset building and a lot of headache and heartache that comes from having to learn HubSpot's different custom properties and workarounds to get all this up and running!

Get our HubSpot-Shopify Abandoned Cart Campaign — a high-performing turnkey cart abandonment campaign that's all set up for you inside your HubSpot portal, so you can start recovering your lost sales (and revenue) right away.