Customer Stories
See how we partner with our customers to build the future of HubSpot sales and marketing
Let's Chat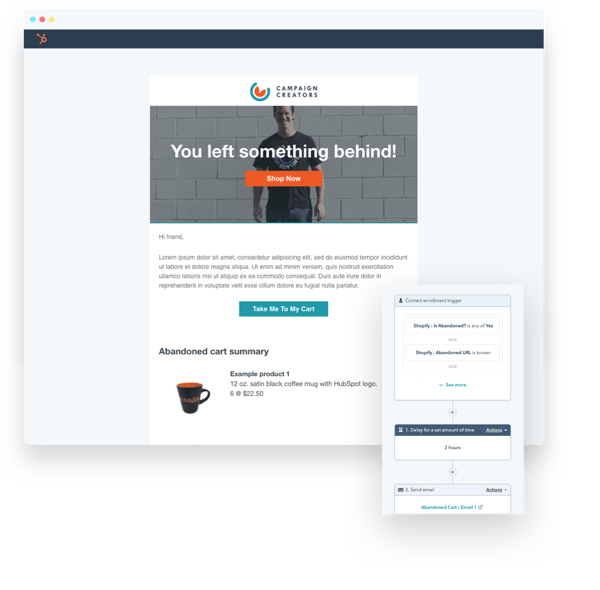 Increase in abandoned cart email open rate
Sweepstakes entry email open rate
Sweepstakes coupon email open rate
A CHOCOLATIER STRUGGLED TO EXPAND ONLINE DUE TO THE LACK OF EXPERTISE AND RESOURCES
A South American luxury Chocolatier has expanded retail distribution channels throughout North America and later tapped into online channels as well.
THE CHALLENGE
A Venezuelan Chocolatier based in the United States, grew their retail distribution channels to become a coveted luxury chocolate distributor in North America, distributing to companies like Target and Starbucks. In hopes to see further growth, they tapped into digital marketing channels to leverage a growing segment of their distribution chains. Without much experience in digital marketing, however, they needed guidance. As one of their main online marketing channels, their outreach over email was subpar. Weekly-sent emails prior to working with Campaign Wizard had insignificant average open rates of only 10%.
THE GOAL
Knowing that their email marketing could use vast improvement, they worked together with Campaign Wizard to set goals of increasing their eCommerce email revenue. How'd they plan on doing this? By increasing conversion-focused email statistics, such as open rates, click-through rates, and purchase conversions from customers arriving at their website via email. Finally, the brand also wanted to recapture lost customers who abandoned their online shopping carts without completing a purchase.
THE SOLUTION
To ensure they would get only the most qualified leads to enter their sales process, a Lead Generation Campaign was created for them. This campaign was set up so that contacts were automatically segmented based on their user behavior, and then sent tailored and personalized email promotions. In addition to this, the Chocolatier and Campaign Wizard jointly strategized creating engaging Facebook Ads, targeting audiences over social media.

A Lead Nurturing Campaign and Email Marketing strategy were implemented to guide their newly generated leads to a purchase. As part of the solution, a sweepstakes contest was facilitated and their emails were optimized for conversion. Coupons were also given to those that entered as a strategic way to delight their audience.
THE RESULTS
With the creation of proper email automation in place, the results. This led to being able to better capture and segment contacts based on behavior, increasing email revenue by 316% during Cyber Monday 2015 compared to the year before.

With lead segmentation and various new types of emails in place to target multiple audiences, email open rates increased from 10% to...

26.54% for promotional abandoned cart emails;

15.06% for sweepstakes emails; and

32.80% for sweepstakes entrants coupon emails.

The Chocolatier was able to successfully take on the online sector thanks to Campaign Wizard's digital marketing expertise.
Hungry for similar results?
Let's connect and see if we're a good fit. Our team of experts is waiting to help you.
Get Free Demo